Fiorello La Guardia, Federal Director of the Office of Civilian Defense and candidate for a third term as mayor of New York City on a Fusion ticket, in a photograph used in the Saturday Evening Post of September 6, 1941.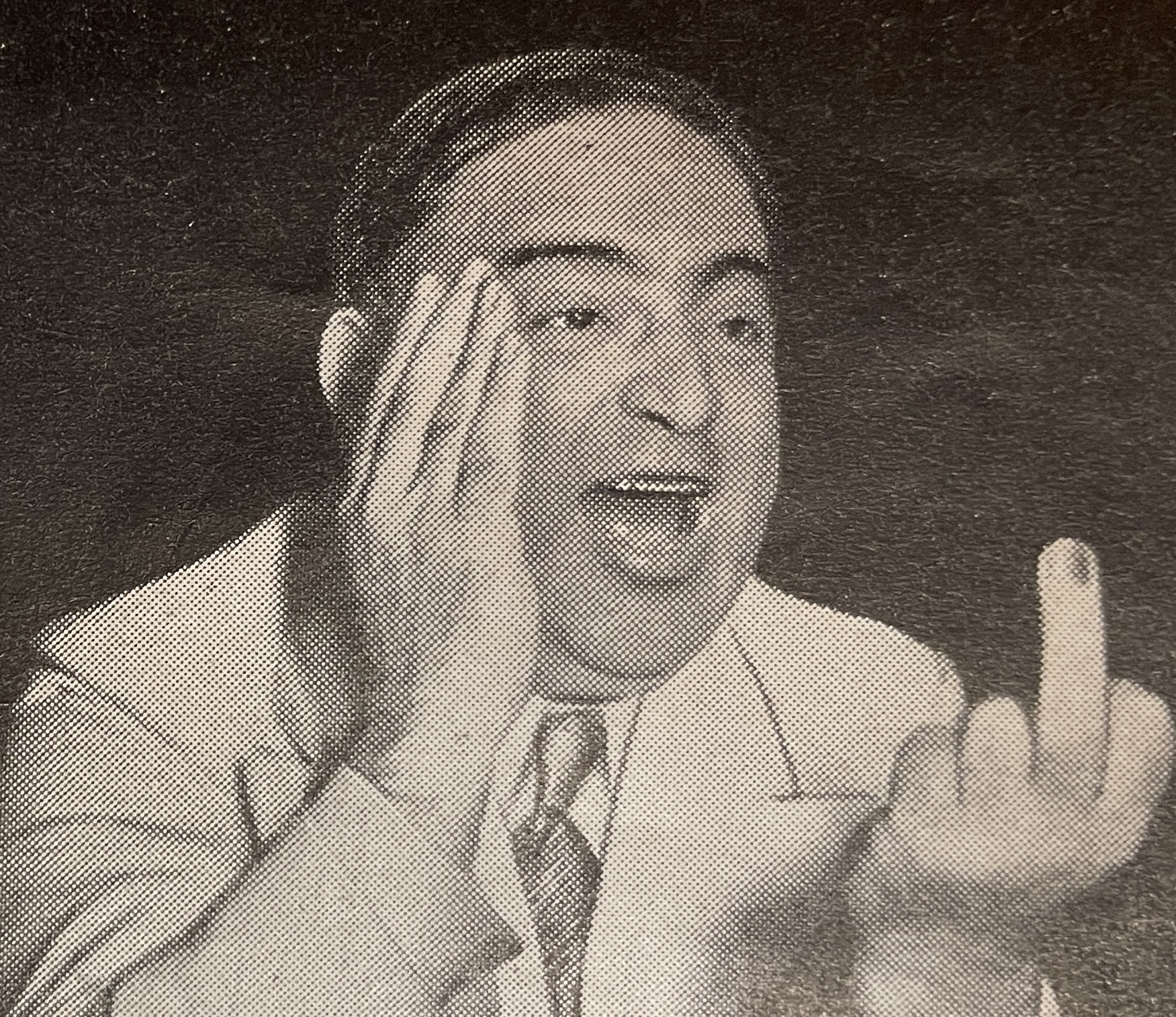 The article begins with a La Guardia-ism many people will know, but perhaps without the context. In February 1941, appearing before the Senate Foreign Relations Committee to testify in favor of Lend-Lease, La Guardia was asked about earlier remarks by Justice Herbert O'Brien of the Queens Domestic Relations Court, who told the committee that passing Lend-Lease would lead to racial conflict. One of the senators reminded the Little Flower he had appointed O'Brien. The mayor replied, "Senator . . . I have made a lot of good appointments, and I think I'm pretty good. But when I make a mistake—it's a beaut!"1
The article does not give context for the wordless remark depicted in the photograph.